Stéphanie Bacher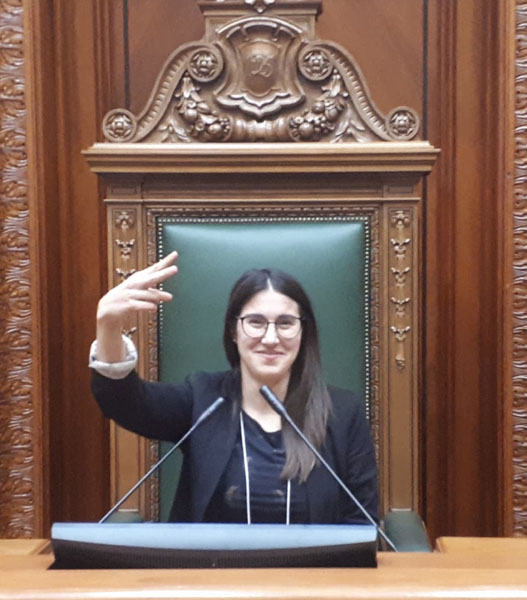 Equity Commissioner
Stéphanie Bacher is a PhD Candidate at the School of Political Studies. She holds a master's degree in international development and globalization. She has been involved in the past years in many organizations on campus such as the student newspaper La Rotonde, the Political Studies Graduate Students' Association and the GSAÉD.
If elected, Stéphanie is committed to improving the transparency and representativeness of the GSAÉD, launching a campaign on mental health with workshops tailored to graduate students needs and challenges, and reviewing the Policy Manual to include equity issues (access to education, access to healthy good,graduate student parents and child care support, bilingualism, etc.).
---
Zaynab Fellahi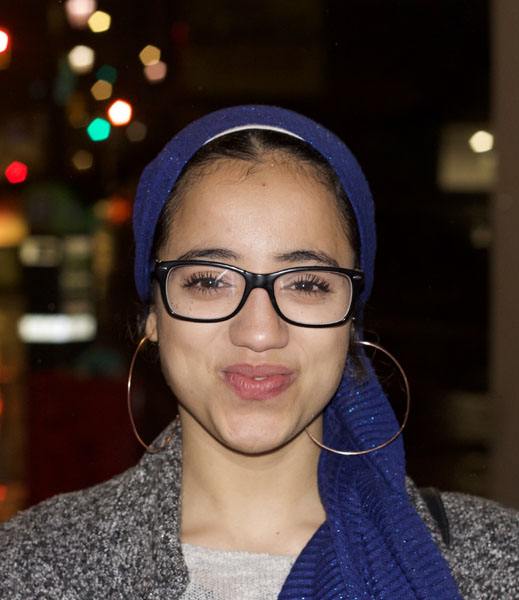 Equity Commissioner
Hello everyone! My name is Zaynab Fellahi and I am a graduate student in criminology. I completed my bachelor's degree at the University of Ottawa with a major in Criminology and a minor in Political Science. My research is on security certificates in Canada. I am also the Equity Commissioner (2018-2019).
With the experience gained during my last mandate that allowed me to familiarize myself with certain issues, I intend to set up a plan to achieve my goals.
– First, I want to continue to implement activities and resources to prevent violence and sexual harassment on campus (in conjunction with the University's human rights office).
– Then, I want to improve our partnership with medical coverage so that our students can benefit from long-term counselling sessions and that they touch on all mental health issues that are a challenge for us, as a graduate student. In other words, make sure that the SSP program I'm already working on is even more developed in the service it offers.
– Allow students to take advantage of the dues they pay to the association to create scholarships for students with financial difficulties and other scholarships to help international students who do not qualify for any other scholarship
– Invite other students to sit on various university committees to be sure that the interests of all graduated students are represented.
---
Maïté Girard English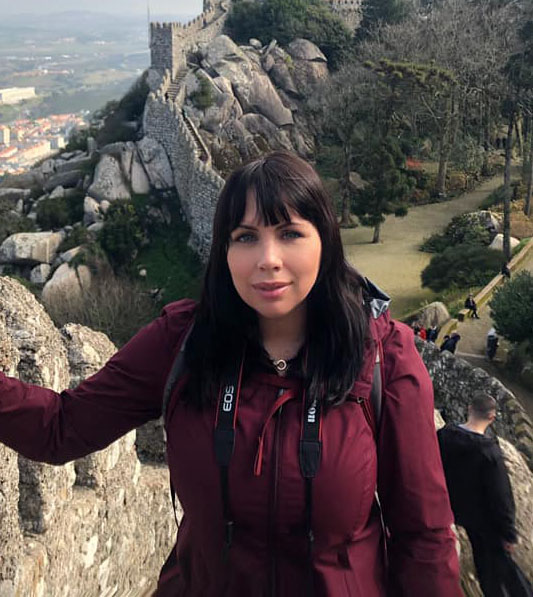 External Commissioner
Maïté Girard English is a MA student in Political Science. Her research interests include biodiversity loss, primitive accumulation and traditional ecological knowledge.
Since the beginning of her mandate as External Commissioner, she has redesigned GSAÉD's new website and newsletters to make them more aesthetic and user-friendly. She represented GSAÉD members at general meetings of the Canadian Federation of Students, created the Inclusive Research Scholarship and was at the bargaining table regarding the future of centres, services, academic activities and scholarships offered by GSAÉD.
If re-elected, Maïté is committed to improving GSAÉD's communication and providing important information by working on new blogs, promoting academic activities and improving GSAÉD's social media presence. She also wants to work on a way to publish the academic work of graduate students and to create bridges between departments. Most recently, she is committed to improving the condition of mental health among graduate students by offering seminars and conferences, as well as creating peer support events.
---
Guillaume Deschênes-Thériault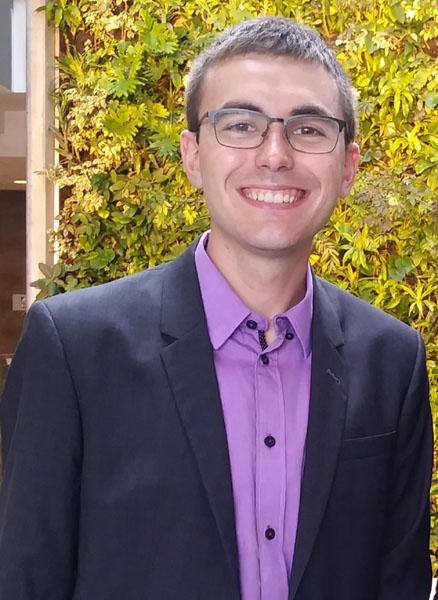 Finance Commissioner
A native from Kedgwick, in northwestern New Brunswick, Guillaume Deschênes-Thériault is a PhD Student at the School of Political Studies. He holds a master's degree in Political Science from the University of Ottawa and a bachelor's degree from the Université de Moncton. His research focuses on issues related to Francophone communities in a minority setting in Canada, including immigration, political representation and literacy. He was involved in various social causes in the last few years. Since 2017, Guillaume has been an active member of the GSAÉD Board of Directors as a departmental representative.
His top three priorities if elected are creating a participatory budgeting project, ensuring a sound financial management in a context of uncertainties related to Ontario government policies and strengthening policies that regulate the work of the Finance Commissioner.
---
Hassib Salhani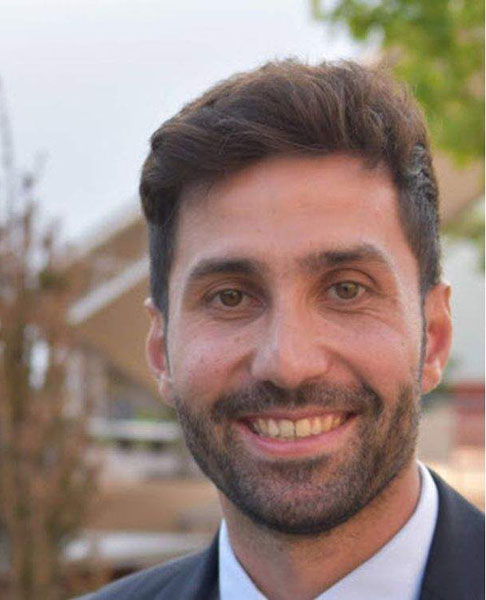 Finance Commissioner
Hassib Salhani is a proud Ottawa native, Faculty of Education graduate student, and present Finance Commissioner with GSAÉD.
Hassib's philosophy as Finance Commissioner is simple – to spend your hard earned dollars as if they were his own. Over the year, he has successfully produced a budget surplus, identified budgetary needs, reviewed all financial proposals and expenditures diligently, and actively ensured that GSAÉD is up-to-date with its financial audits having completed two audits within the single year of his mandate. Hassib has issued hundreds of individual and group project funds, proactively worked with departmental associations to ensure they have adequate funding to serve students, and created a Scholarship Committee aimed at offering students better access to GSAÉD scholarships and funds.
If re-elected, Hassib promises to continue his positive record as Finance Commissioner in being fiscally responsible and ensure that GSAÉD is in a confident financial standing moving forward.
---
Fabrice Jean-Baptiste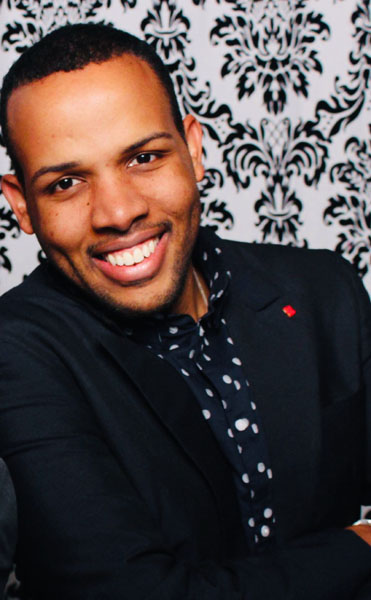 Internal Commissioner
My name is Fabrice. I am a MA student in Public Administration at the University of Ottawa. My research focuses on the internal audit policies and practices in the Canadian public sector.
I am running in this election to be your internal commissioner during this 2019-2020 upcoming academic year. As your next internal commissioner, I want to strengthen the relationship and the collaboration between GSAÉD and the departmental student associations. My goal is to have each departmental association feel supported by GSAÉD and work together for the common goal of improving student experience. Moreover, I want to facilitate and encourage our collaboration in creating social and academic activities that will in return benefit graduate students on academic and professional areas. As the internal commissioner, I will aim at preserving the administrative integrity of our association and improve its policies and internal directives. Furthermore, I will collaborate with the university to develop a guide that will help to improve the supervisor/student relationship to support graduate students in their studies.
Because I believe that together, we are strong! Together, we get the job done!
---
Warsama Ahmed
Resources Commissioner
---
Sara Karam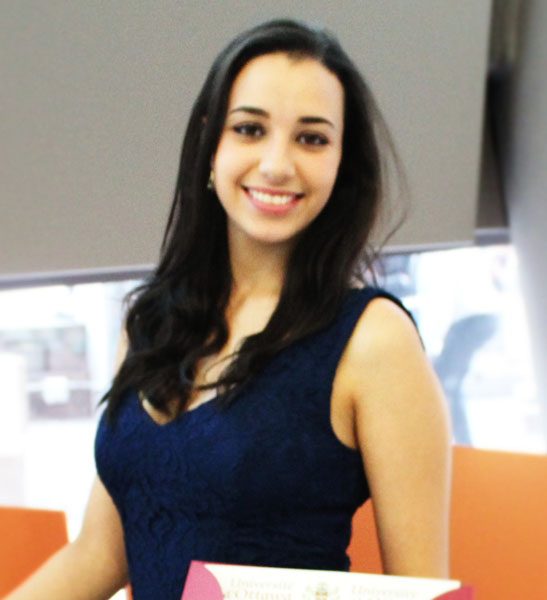 Student Life Commissioner
Sara Karam obtained a bachelor's degree in civil engineering from the university of Ottawa in 2017. She is currently working on her PhD thesis in environmental engineering. She successfully completed her first mandate at the GSAÉD as the student life commissioner while representing and fighting for all graduate students. Since the beginning of her first mandate, she has re-evaluated and helped re-structure the graduate student owned Café Nostalgica. She has increased productivity in the café and continues to fight for student discounts, not only at the café, but in other local businesses. Sara believes in inclusivity and efficiency when planning for graduate student events.
She is running for the student life position for the second year in a row and promises to continue providing the best services to all graduate students. She will always act in the best interest of the students and is committed to listening and addressing any student issues.
---
Khaled Kchouk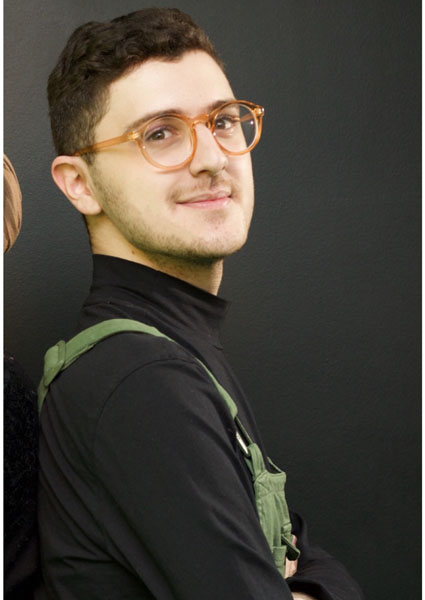 University Affairs Commissioner
Khaled Kchouk is a student at the Faculty of Social Sciences and the University Affairs Commissioner. His mandate is to represent students in the various academic bodies of the University.
In this second mandate, Khaled wishes to :
– Continue to coordinate communication between the University and graduate students regarding all academic services/matters.
– Continue lobbying University regarding all the academic issues that have preoccupied students.
– Organize, supervise and promote academic events such as the academic writing retreat, interdisciplinary conferences, writing groups, etc.
– Continue the supervision of the Inclusive Research Scholarship.
– Represent Graduate students at different university committees.
– Continue to help on an individual level students with issues related to grad studies.
---
Georgette Morris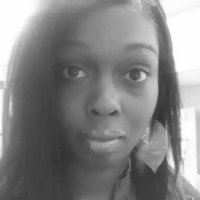 Humanities Representative to the University Senate
Georgette is a student in the Public Administration Doctoral program. She has experience with student council roles at her alma mater York University, holding both a the role of Vice President of the Graduate Student Association Public Policy Administration and Law during her graduate studies; as well as the Director of Communication with the Public Policy Administration Student Association during her undergraduate studies. She looks forward to representing students from the social sciences in an administrative nature. She looks forward to your support and open to any questions of concerns one may have.
---
Sarah Chung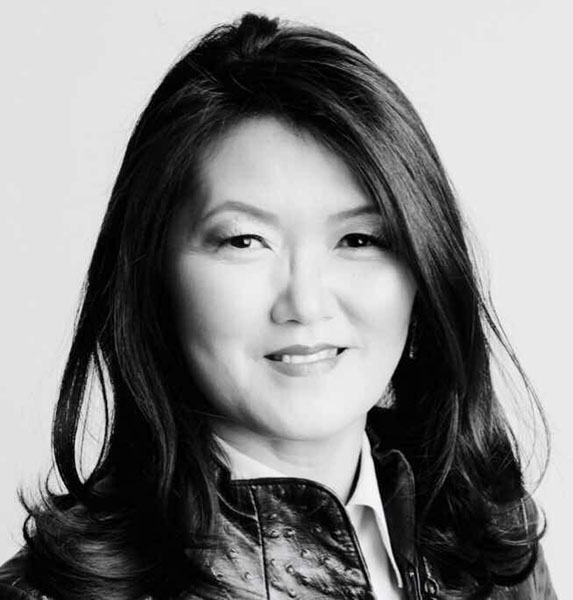 Humanities Representative to the University Senate
A large number of graduate students who enrol (in university) don't graduate at the end – I am one of them. There are many reasons why students drop out. This is my 2nd attempt in PhD studies, I was asked to start from zero. Really? Yes. Opportunity cost should be considered and valued. That is why I am running – It's time for a change!
My Pledge:
– Reduce student dropouts from university
– Improve mental health which leads to faster graduation
– Increase academic & financial support for struggling students
– Introduce short-term childcare support
My objective for the year to come – to update students on university governance with monthly meet and greet events.
Who is Sarah Chung?
– PhD candidate in Education
– 1992 Olympian in Taekwondo
– Mother of two wonderful teenagers
– Worked in private and public sectors
– Came to Canada as an international student
– Graduated from University of Ottawa (MA) and Wilfrid Laurier University (MBA)
– Polyglot (6 languages)
Connect with Sarah at 1-416-888-6398
---
Kevin Kwok
Sciences Representative to the University Senate
---
Mark Ingham
University of Ottawa Board of Governors Graduate Student Representative
I am approachable and I get back to colleagues quickly to brainstorm solutions and connect with the right people. I have been actively serving as the board rep for the last two years, as well as on other committees, such as the student uoSatisfACTION (https://www.uottawa.ca/vice-president-academic/satisfaction) committee. I regularly attend meetings, and I've attended both annual Ontario University Board training sessions in Toronto to become a more effective board member. I am a founding member of the student representatives committee (https://thefulcrum.ca/wp-content/uploads/2018/10/uOttawa-BoG-and-Senate-student-representatives-statement-Oct-18-2018-English.pdf), including all Senate and BOG reps. By collaborating with other graduate and undergraduate student leadership, we have been able to work for a stronger and more informed student voice both on the Senate and the BOG. We have passed several student-led motions at the Board, including to require management to report on cultivation of non-tuition income efforts, and to cap tuition increases for already-admitted international students. For a bit about me: (https://www.uottawa.ca/administration-and-governance/board-of-governors/mark-ingham) Questions? Email me at GradBoG@Yahoo.com
---
Sara El-Sahli
Biochemistry, Microbiology and Immunology Department Representative
---
Amder Dyck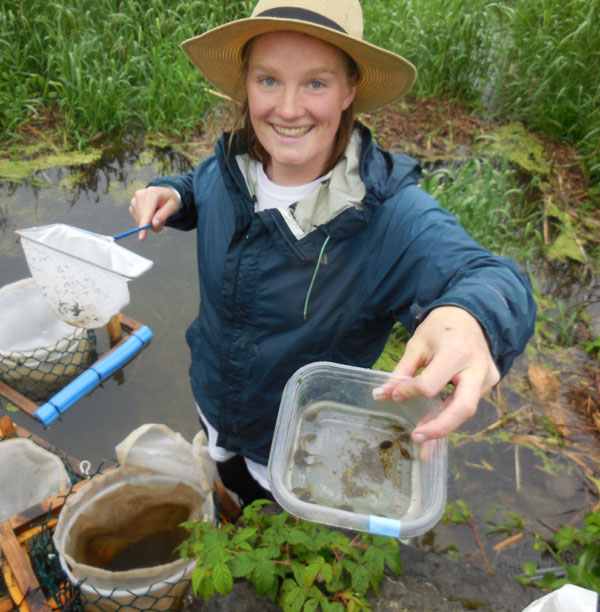 Biology Department Representative
I spend a lot of time thinking about agriculture ditches, water quality and tadpole development; and also how to make the world a place where all beings are able to live in a good way. I am actively involved in our community, participating in CUPE, GSAED and BGSA events and discussions, along with Sandy Hill Community Garden, the National Farmers Union, and Climate Justice Ottawa. I'm especially excited right now about mobilizing youth for a Green New Deal for Canada for the fall election. I look forwards to representing Biology graduate students for GSAED!
---
John Saber
Cellular Molecular Medicine Department Representative
---
Vedashri Patil
Chemical and Biological Engineering Department Representative
---
Samantha Rohe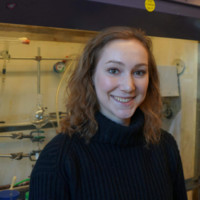 Chemistry and Biomolecular Sciences Department Representative
Sam is a student in the 2nd year of her MSc Chemistry, researching radical and photocatalytic organic transformations in the lab of Louis Barriault. She completed an honours BSc in Biopharmaceutical Sciences also at the University of Ottawa. After 6 years at uOttawa she decided to take a more active role in advocating for students' interests by joining the GSAED as Department Representative. After a successful first year she is seeking reelection to her position. In her spare time, Sam enjoys weightlifting, baking, and rolling d20.
---
Katarina Bogosavljevic
Criminology Department Representative
---
Timothy Christian Roy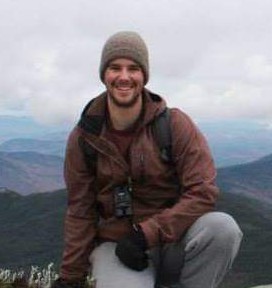 Earth and Environmental Science Department Representative
For those who don't know me, allow me to introduce myself: I'm Tim, a PhD student in the department of Earth and Environmental Sciences since January 2019. Prior to this, i was pursuing a M.Sc. from 2017-2018, and even completed my undergrad in the department from 2013-2017. Six years in this department has brought me to appreciate the great diversity of research and the researchers here, and has strengthened my love for the field. As your depertmental representative to GSAED, I'll strive to make sure thst you enjoy your graduate student experience here – and if you have any comments or issues, i'll work to take them up with the association and provide you with answers.
Thank you for your support.
---
Janna Jobel
Education Department Representative
---
Alaa Eddin Alchalabi
Electrical and Computer Engineering Department Representative
---
Tarun Manchanda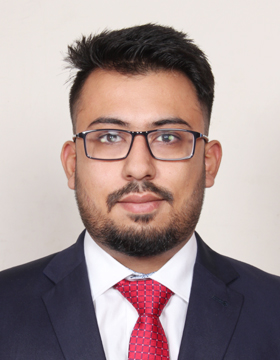 Electronic Business Technologies Department Representative
Namaste, Hello !! My Name is Tarun Manchanda second-year student in MEBT and I am very happy to stand as a candidate for GSAED elections for department representative.
Being vice president of the EBT student association I have always kept my priority and goal to help my fellow mates in their study and career. This year I decided to take a more challenging role of department representative that will boost me to keep my efforts consistent towards the development of students and help them in every area where they need me. I am actively involved in the association meetings, technical meetups, organizing events for our department and connecting students to industry partners.
I enjoy watching horror movies, playing table tennis and having a roller coaster ride.
Being your representative I hope to combine my personal beliefs with my peers and bring this spirit to the next level.
---
Niranjan Kulkarni
Engineering Management Department Representative
---
Zuzanna Kochanowicz
Geography Department Representative
---
Laura Crich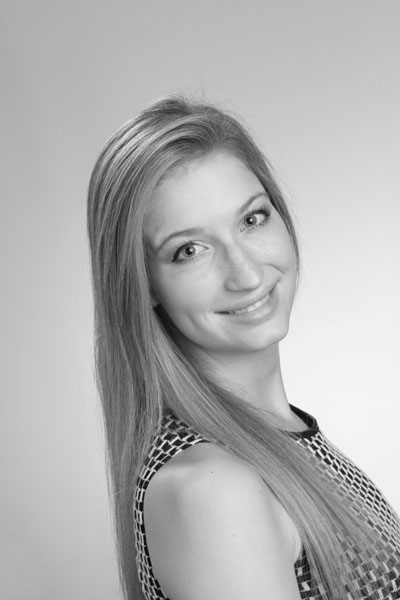 Health Sciences Department Representative
---
Shuhiba Mohammad
Human Kinetics Department Representative
---
Alexander Steeves
Mechanical and Biomedical Engineering Department Representative
---
Laura Castano Laverde
Official Languages and Bilingualism Department Representative
Salut, Hi, Hola! My name is Laura Castano, and I have been proud to be your student association representative at the GSAÉD since Fall 2017. I hope that with my re-election, you will allow me to continue to do the work I have been doing to keep you connected to each other, to the graduate students' associations, and to the university community at large. This coming year I hope to have the opportunity to collaborate with other hardworking members of the Faculty of Arts in order to bring you more events and activities throughout the semesters. Vote for me!
---
Jérôme Gosselin-Tapp
Philosophy Department Representative
---
Joshua Baxter
Physics Department Representative
---
Michael Wigginton
Political Studies Department Representative
---
Fatou Sarr
Psychology Department Representative
---
Dale Kajuka
Sociology and Anthropology Department Representative
---
Vinicius Alves Barreto da Silva
Studies in Law Department Representative
---