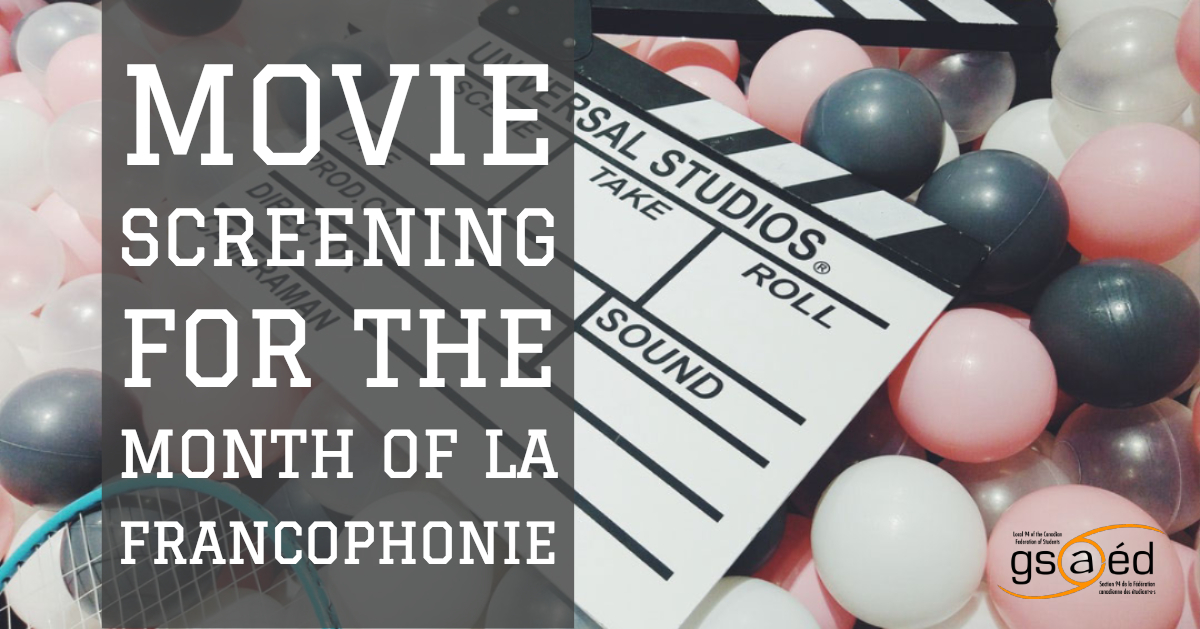 As most of you know, March is a month dedicated to the Francophonie. GSAÉD wishes to contribute to the promotion and enhancement of a Francophonie with a future for the French language in the context of cultural diversity. To do this, 
we will screen several French-language films from around the world during the month.
The movies will be screened at the 
2nd floor of the Grad House
(601 Cumberland av.).
Popcorn and sodas will be offered!
Here's the schedule of the movies:
Friday 15th, 6:30pm
: 
Mommy
 directed by Xavier Dolan (Québec) [Cannes jury's prize & César award for Best foreign film]
Friday March 22nd, 6:30pm:
Le diner de cons
 directed by Francis Veber (France) [César for Best actor]
Wednesday March 27th, 6:30pm
: 
La grande séduction
 directed by Jean-François Pouliot (Québec)
Thursday March 28th, 6:30pm
: 
Indigènes
 directed by Rachib Bouchareb (Algérie & Maroc) [Nominated for an Academy Award for Best foreign language film]
Friday March 29th, 6:30pm
: 
Va, vis et deviens
 directed by Adil El Arbi & Bilal Fallah (Belgique) [César award for Best acting] *No registration is required