Spring is finally here!! The weather is getting warmer, the winter semester is almost over, you're probably handing out your last papers or finishing marking your last exams. We can all start breathing a little bit and let go of the stress accumulated over the year. A good way to do so is with a
big spring cleaning
! You may be thinking «😡 more work to do », but spring cleaning is super good for your mental health. It's important to maintain a clean house/apartment for obvious hygiene reasons, but deep cleaning, getting rid of accumulated stuff and organizing your whole house/apartment is amazing for the soul ❤️ It's the start of a new beginning. So where to start? Here is a list of everything you should take care of for your spring cleaning. We have also created a
printable list
to help you! You can find it at the bottom of the page ⬇️ So… Open your windows to ventilate, blast your favourite music and let's get started…
In The Kitchen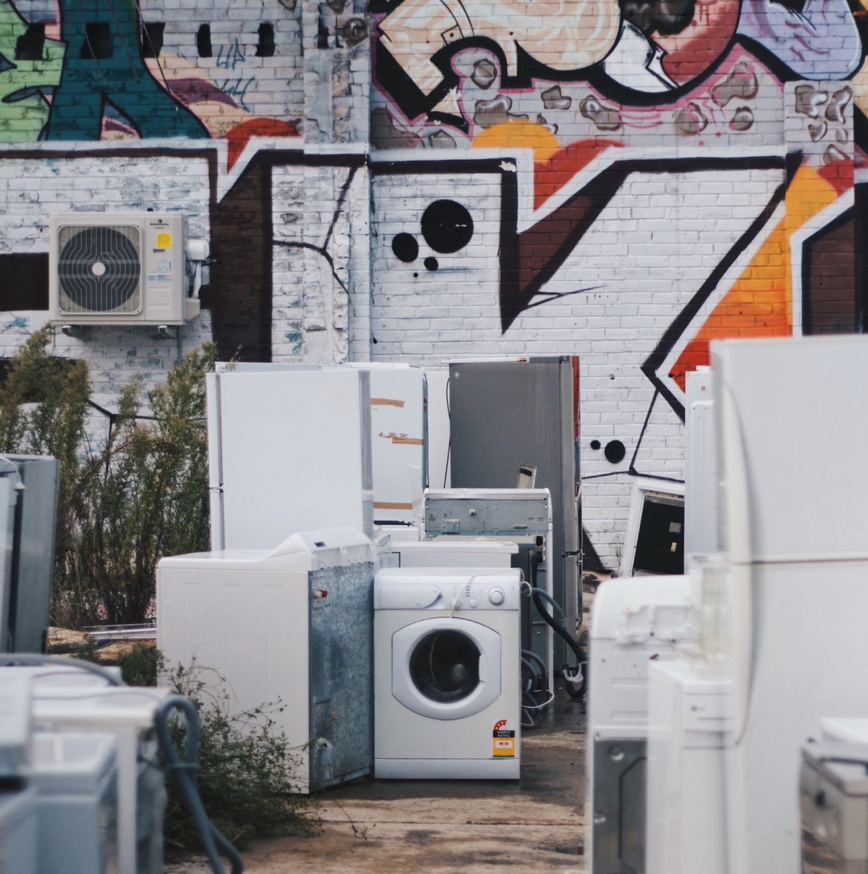 1. Your Refrigerator
This means the outside 
and
the inside. Pull out all of your fridge's interior shelving and wash them with warm soapy water. Then wipe down the surfaces that can't be removed on the inside with a sponge before putting shelves back in their place.
2. Your Oven
If you ever start to smell something burning when you turn on your oven, it might be time to give it a deep clean. First, chip off loose pieces from your range, then spritz burnt-on food with ammonia. Sprinkle baking soda and a few drops of white vinegar on the bottom, let it bubble up, then whisk away the grime with a sponge
3. Your Microwave
Scrub the food that is stock and wash it like you normally do.
4. Your Dishwasher
To ensure that all the stains are off your dinner plates, you have to clean it too. First, remove any bits of food on the bottom. Then, run a cycle with a Dishwasher Cleaner.
5. Anything Stainless Steel
To remove the fingerprints on your stainless steel accessories, mix a solution of 1 teaspoon dish detergent and 1 quart hot tap water. Using a microfibre cloth, rub the detergent solution onto the marks in small sections, going with the grain. Rinse with clean hot water only, and dry immediately with a clean cloth.
6. Your Countertops
That's pretty obvious and you probably do it every week, but make it extra clean this time. If you have granite or quartz countertops, you can use a special spray to make it shine and dry it with a microfibre cloth.
7. Your Cabinets
Over time, build-up can collect on your kitchen cabinets. You can empty your cabinets, dust it and pass a wet cloth with soap to remove any stain.
8. Your Kitchen Drawers and/or Pantry
This goes for all types of drawers, especially junk drawers. It's always a good thing to remove all the objects you've gathered over the years and sort them out. For your pantry, you can look if the food is still good and sort it out. Then dust and clean your drawers. If you want to, you can find cheap drawer organizers online or in-stores. Organizing your drawers can only help in the long run. Same apply for your spice rack!
9. Your Grocery Bags
A lot of germs and bacteria accumulate in those bags from carrying food. Depending on the material of the bag, wash it by hand or just throw it in the washing machine and let it dry out hanging.
10. Your Cutting Board
Run the cut side of a lemon over the board to remove food stains and smells. Wanna go extra ? Sprinkle it with salt or baking soda first.
In The Bedroom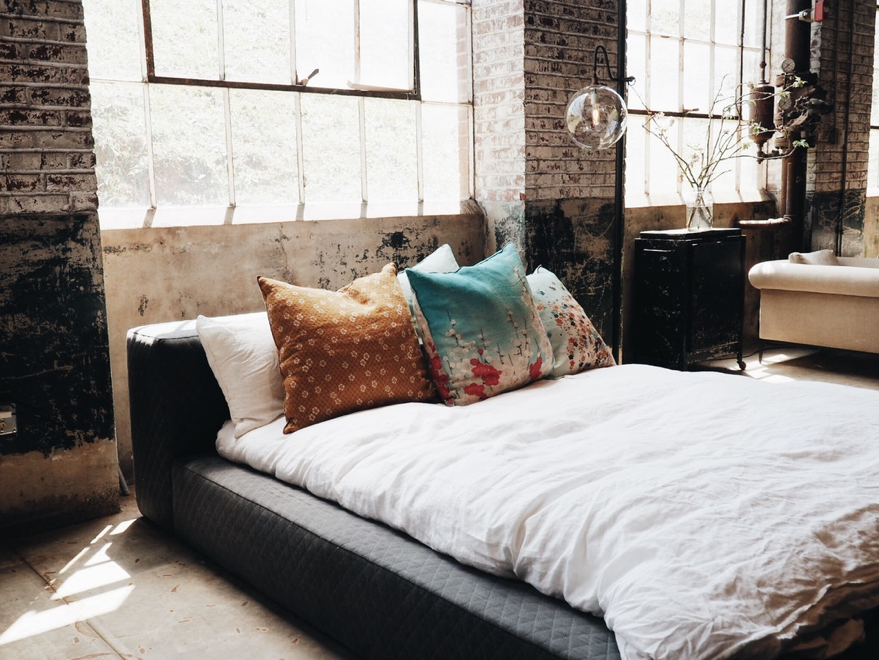 11. Your Closet
That's probably my favourite thing to do!! Spring is the best time to organize your closet and donate clothes that don't fit or that you haven't worn in a long time. You probably have watched Marie Kondo? If it doesn't spark joy, put it in a pile that you can donate (or whatever makes you feel good).Then, you can classify your clothes by season. Make a pile for spring/summer clothes and one for fall/winter. Put the fall/winter pile in boxes (you can find cheap ones at the Dollar store, Canadian Tire or IKEA, etc.) and only display your spring/summer clothes in your closet. When winter comes, do the same thing. This allows you to unclutter your closet and it makes it easier to look for something to wear. Plus, an organized closet is always nice to look at. If you wanna go extra, you can classify your clothes by colours. There are a bunch of ideas on closet organizing on Pinterest!
12. Your Purses and/or Bags
Take everything out and organize items by category, tossing any trash of bills. Sort smaller items, like lipsticks, into little pouches or purse organizers, before you put them back inside. And wipe it down the exterior and interior with a disinfectant wipe while you're at it. Did you know that about half of all women's bags have fecal bacteria on them? 🤢 The same goes for sport and school bags.
13. Your Bedding
You should be washing your sheets once a week or once every two weeks, but washing your pillows and comforter can be done 2 or 3 times a year. Spring cleaning is a good reminder to do so. Always look at the manufacturer label before putting it in the washing machine.
14. Your Mattress
Spring cleaning is the perfect time to pay attention to what's 
under 
your bedding! When your sheets and comforter are being washed, use your vacuum's crevice tool to clean the surface and sides, then spot-clean stains with any Pet Stain and Odour Remover. Sanitize with a spritz of Disinfectant Spray afterwards. After you let it dry, you can also iron it to kill the last germs.
In the Bathroom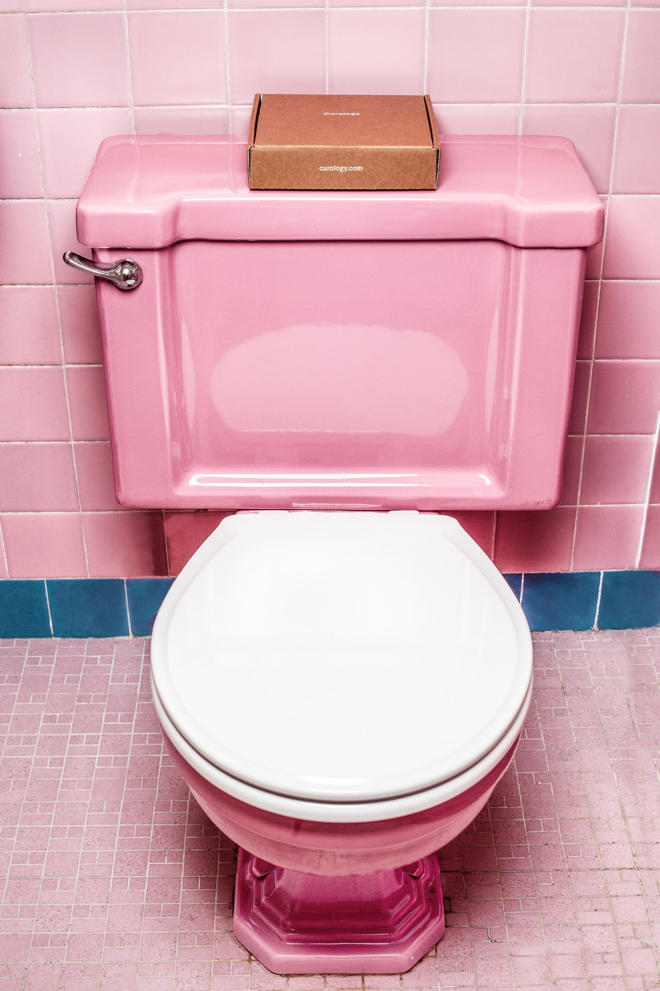 15. Your Shower or Bathtub
It's time to scrub! If you own a scrubbing machine or a vapour machine, it can be really useful. Otherwise, go on your knees and pretend like you're Cinderella, lol. There are a lot of products specialized for showers and bath, check what works best for you. It can also be a good idea to disinfect it with bleach aftewards.
16. Your Shower Drain
To freshen drains (not unclog them) and help keep them free-flowing, mix 1/2 cup baking soda with 1/4 cup table salt. Pour the mixture down the drain, followed by 1 cup heated vinegar. It will foam and bubble. Let it stand for 15 minutes — longer does not work any better. Follow by running hot tap water for at least 15 to 30 seconds. To unclog, you can use some good ol' Drano or make your own mix with vinegar and baking soda.
17. Your Shower Curtain
Yep, you can wash a plastic or vinyl curtain in your washing machine. Do it on the gentle cycle with detergent and add a couple of bath towels for extra cleaning power. Then hang it to dry. To keep the curtain cleaner longer, spritz it a few times each month with a bleach-containing all-purpose cleaner. Then just let the shower rinse it off (before you hop in).
18. Your Tiled Area
It's best to clean bathroom and kitchen tiles with a cleaner that has "neutral pH" on the label. You can also mix baking soda and water for a homemade cleaner: Pour 1/2 cup baking soda into 2 gallons water and mix very well. Then apply the liquid with a string mop or sponge mop.
19. Your Makeup and Makeup Brushes
Getting rid of expired makeup, skincare, and hair products is a quick way to declutter. Not all products note an expiration date, but many say how many months the product will last after opening. Once everything is out of the drawer, it can be a good time to organize your bathroom drawers. You can find cheap drawer organizers online or in-stores. If you lack ideas, there are plenty on Pinterest! To clean your favourite foundation brush, squeeze a few drops of shampoo or dish liquid into your palm and rub the bristle tips into the soap, then gently work the suds through them. To rinse, hold the brush (bristles down) under warm running water. Gently shake over the sink to remove excess water, and lay the brush down on a paper towel to finish drying.
In Your Office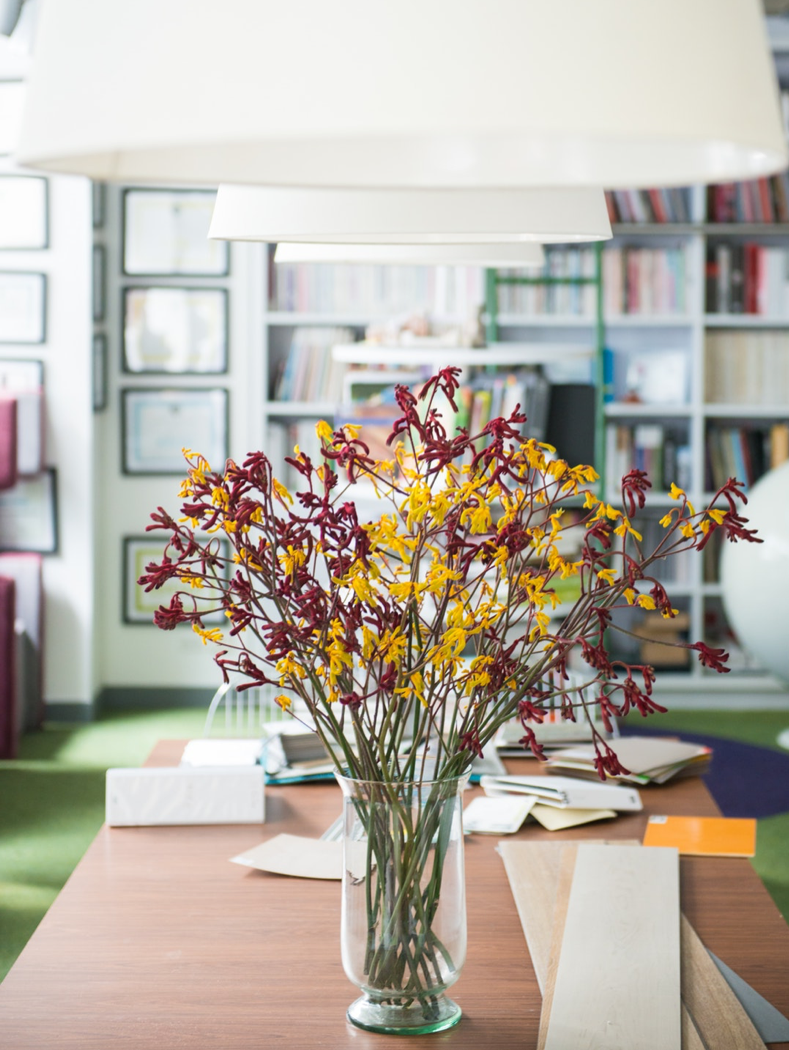 20. Your Stationery
As grad students, we often accumulate a bunch of papers or documents. It can also be old bills, receipts or notes. Spring cleaning is a good moment to classify and throw away stationery you don't need anymore. If you have a file cabinet, you can also get rid of older papers and classify the new ones. Or just order them from old to new.
21. Your Bookshelves
Start by removing all the books and classify them. If there are books you know you will never read again, you can donate them and make place for new ones. Dust the shelves and reorganize your bookshelf.
22. Your Phone
Bad news: Your cell phone probably harbors more germs than your toilet seat. That's why you should give it a once over with an alcohol wipe to zap germs, as well as other electronics, like your TV remote and computer mouse and keyboard.
Everything else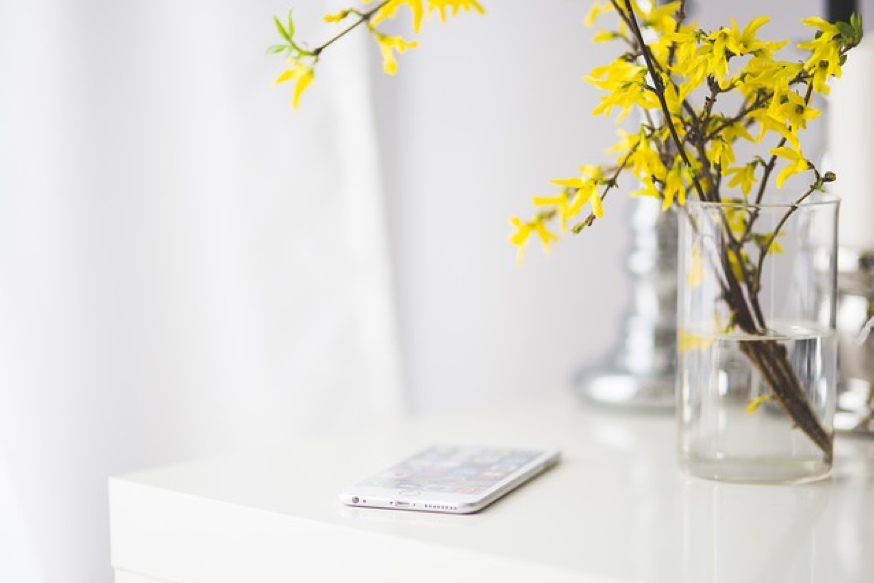 23. Your Windows
Instead of just wiping down the 
inside, 
make sure you take to the outdoors during spring cleaning season to remove spots and smudges you don't usually have time to tackle. Pro-tip? Wash them on a cloudy day to ensure that the sun won't dry the cleanser before you're done wiping.
24. Change The Fire Alarm Batteries
Spring can be a good moment to make sure your batteries are working
25. Your Rugs
The good news: You don't have to clean these things every 
single 
year. You should clean them every four or five years — or every ten years if a rug is not walked on much. Over-cleaning contributes to wear and tear. But you can treat stains at home with club soda. Stains caused by pets, coffee, orange soda, red wine, and anything with dye or an acid base are the hardest to remove, and the key is to act quickly.
26. Washing Machine and Dryer Machine
Before you start to notice an odour in your appliance, disinfect it by running the special washer cleaning cycle with bleach or using a washing machine cleaner. More than 15,000 fires start in home laundry room every year, according to the National Fire Protection Association. You should already be removing the fuzz from your dryer's filter after every load. For the lint that gets stuck deeper inside your machine, pull out the crevice tool on your vacuum to suck up debris and use a thin brush for spots it can't reach. Vacuum under, around, and behind the dryer as well.
27. Your Carpet
Good news, this isn't something you have to do every year, but at least every two years. Most of the supermarket can rent carpet cleaning machines for individuals. Check with the supermarket closer to your place.
28. Your Patio
That's one of my favourites. It means summer is really coming!! With warm weather almost here, it's time to get your outdoor furniture ready for lounging. To do this, add a squirt of dish detergent to a bowl of warm water, then wipe down tables and chairs and the patio itself. Finish it all off with a spray of water from the garden hose or a bucket of water. If you have downstairs neighbours, you may want to warn them before and find an appropriate moment to do it. If it's warm enough, you can start shopping for outdoors plants and flowers! Even build a patio garden. There are a lot of websites that can teach you how to do it.
29. Your Walls
Maintenance is crucial to keeping a crisp paint job looking fresh. To do this you can spot cleaning your walls with a cloth or sponge and water. If that doesn't work, dip the rag or sponge into water mixed with a little dishwashing liquid (the milder the better). If the stain persists, apply a few drops of soap directly onto the wet sponge or cloth you're using. Then make sure you rinse the wall afterward with plain water.
30. Your Vacuum and Broom
Yes, you have to clean your cleaners. Replace the bag, clean the dust cup, and replace or wash the filters of the vacuum. Snip threads snarled in the brush with scissors. Your broom : Another cleaner that needs cleaned! Help your broom help you by getting rid of dust bunnies that end up getting stuck to bristles. To do this, swish the broom head around in warm, soapy water, or vacuum it with the end of the vacuum hose.
31. Toys
Whether it's kids toys or pet toys, a lot of germs accumulate on them. Don't overlook the convenience of your dishwasher. It can take on more than just plates, including your children's (and pet's) plastic toys. Just choose the crystal or quick cycle and skip the heated dry. For stuffed animals, check the care tag first and then gather in a mesh bag or pillowcase and throw in the washer on a gentle cycle. A quick once-over with a lint roller can help too.
32. Your Curtains
Put your dryer to work and toss your curtains in the dryer for 15 minutes on the "air-only" cycle, then rehang immediately to prevent wrinkles.
33. Your Ceiling and Everything Hanging
Spring cleaning season is all about focusing on the spots you forget about the rest of the year. Grab an extendable duster and attack ceiling fans, hanging and recessed lights, mouldings and more.
34. Clean the Energy of Your House/Apartment
Whether you believe in good/bad energies or not, it's a good thing to end your spring cleaning by purifying the air in your house/apartment. I personally like to use Sage or Palo Santo, but there are a lot of different natural purifiers. You light it up and let the smoke get rid of all the bad energies. If you're not into that, it can be good to simply change the odour of your place and to clean the air - find what's best for you. Voilà!! Welcome to adulthood, lol. This may look overwhelming, but once you get in the mood, it can be done in one or two days! And it's only once a year, so it's NOT THAT BAD. To make it easier for you, we have created a printable checklist ! Thank us later 😉
spring cleaning list - 1
spring cleaning list 2